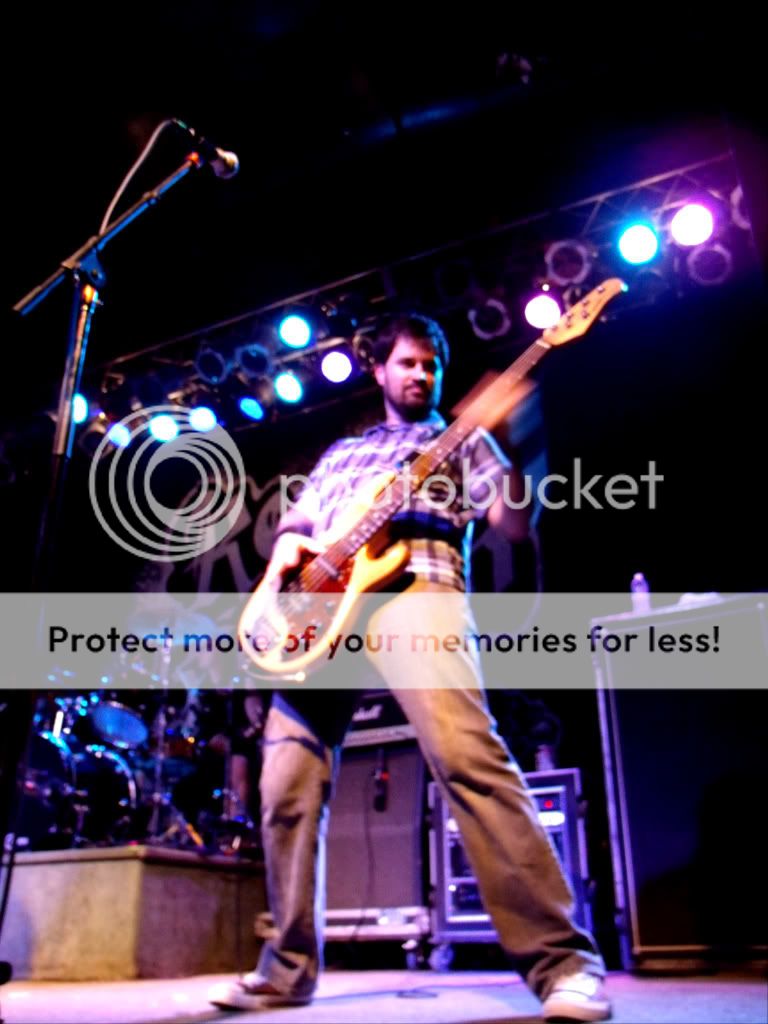 Considering that ska has not had a major mainstream influence since the late 90s, ska tours still do remarkably well. So it is no surprise that
Reel Big Fish
' 20th anniversary tour was a packed event at Hartford's Webster Theatre. What might be a surprise is the average age of the crowd. While the 21+ area had a good amount of people in it, the all ages section is where the majority of the crowd lay. Most kids I saw were in high school, dropped off by their parents on an unseasonably warm Sunday night for the show.
The crowd's youthful energy was well on display for most of Reel Big Fish' set. The crowd formed circle pits that even lead singer/guitarist, Aaron Barrett even commented on for their size as well as their "roundness." The band fed off the crowd's energy ripping through a set of classics from their catalog.
The majority of their set came from
Turn the Radio Off
with the set starting with "Everything Sucks" followed by "Trendy." About a quarter of the set was from
Why Do They Rock So Hard?
with "I Want Your Girlfriend To Be My Girlfriend Too," "Ban The Tube Top," and "The Kids Don't Like It" being notable additions. The rest of the set was made up of a smattering of tracks from Reel Big Fish' less well received albums:
Cheer Up!
,
We're Not Happy 'til You're Not Happy
, and
Monkeys for Nothin' and the Chimps for Free
.
Surprisingly the band closed the set with a song from one of those albums:
Monkeys for Nothin' and the Chimps for Free
's "Another F.U. Song". The band exited the stage to applause but stayed for merely a minute (if that) before returning for an encore. The encore started with the
Bouncing Souls
' "¡Olé!" followed by the classic "Sell Out" before closing with a cover of
A-Ha
's "Take on Me."
There were not a lot of complaints spoken after the set. The twenty-plus song, hour-plus set left everyone happy. Considering it is the band's 20th anniversary, they still show great energy and put on a fun, entertaining show.
MP3:
Reel Big Fish "Sell Out"